Day 4 - August 19th, 2019
Fourth Day of the Trip

We started off with a very beautiful sunrise and you can see from the gallery pictures below.
So we started off our animal sighting with two hyenas mating and we learned from our guide later that he has been on the safari for the past 10 years and this is the first time he has seen a hyena mating. I can say that I am very privileged to be able to see them in action.
Photographers in action…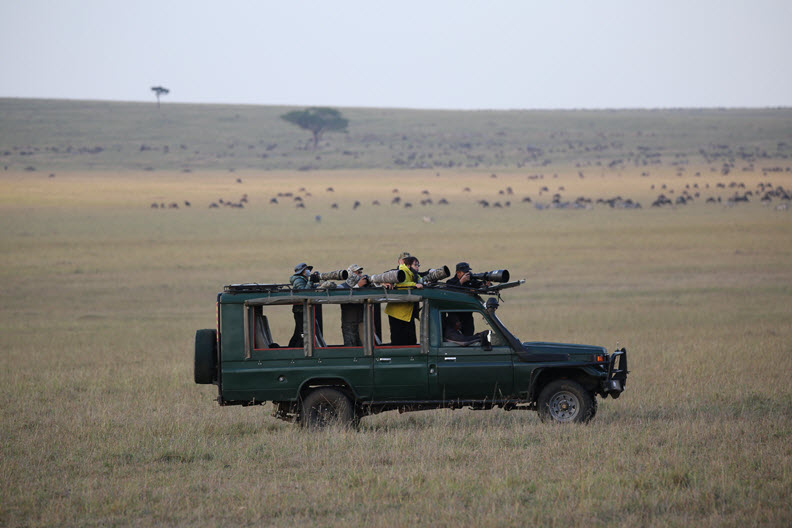 EAST AFRICAN LION (2 of Big 5)
The female lion just hunted and ate her breakfast.
Next animal we saw was the BLACK-BACKED JACKAL and it was trying to steal some food from the Lion
The Lion then gave the jackal a little scare… don't worry, the lion didn't eat the doggie..
We drove around for another hour and we found a bunch of Lion including the King of Lion. This would cross two out of the Big Five off my list
Just a little farther down, we saw a bunch of cubs and their mama…
Oh… sometimes when they are in disagreement with their partner… hehe…
Next Image says it all…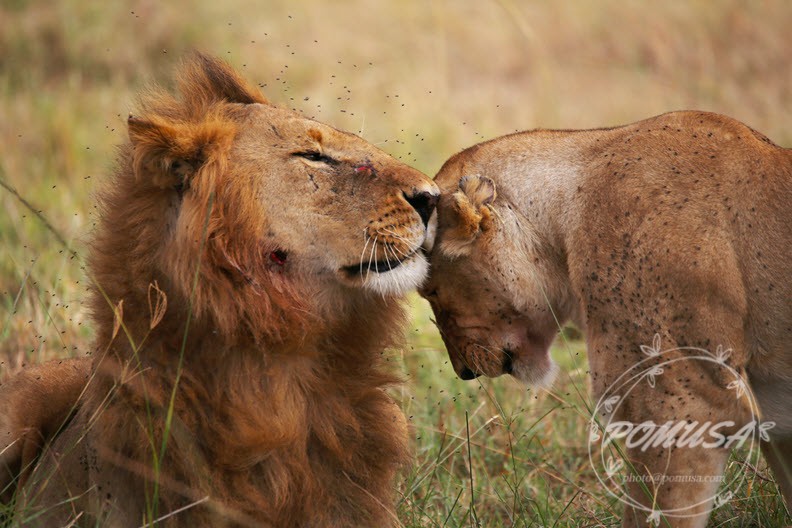 AFRICAN ELEPHANTS (3 of Big 5)
Next animals we saw crosses out three out of the Kenya's Big Five and that's the elephants
The next venue is the infamous river crossing for animal migration at the Mara River.
A Bunch of Hippos
Next …Crocodiles
There were a ton of tourists waiting to see the crossing and we got a glimpse of a fairly small crossing of Wildebeests on the Mara River.
So that wraps up for Day 4 out of 11.